The Beloved Narayani Inc. has been established to support the humanitarian projects inspired by Sri Shakti Narayani Amma.
We are a charity registered by the Australian Government via  the ACNC commission, see here for our registration certificate —-> registrationcertificateacnc.
"Our vision is to share divine love and wisdom inspired by Sri Sakthi Narayani Amma through devotion and service."
Our goals are:
to create the opportunity for people to connect with their essential nature (inner wisdom, divine, true self) through pujas (prayers), service and special events.
to build a unified and caring community which is a living expression of love and wisdom.
to be a bridge between Australia and Sri Narayani Peedam/Sripuram in India
to raise awareness about Amma and to support Amma's charitable projects in India
to create a permanent Beloved Narayani Centre in Australia.
We are an Australian-based incorporated, not-for-profit, spiritual community and welcome people of all faiths.
From diverse cultural and religious backgrounds, many of us have connected with Amma and Amma's universal message of unconditional love. Our journey on the spiritual path is so unique and personal.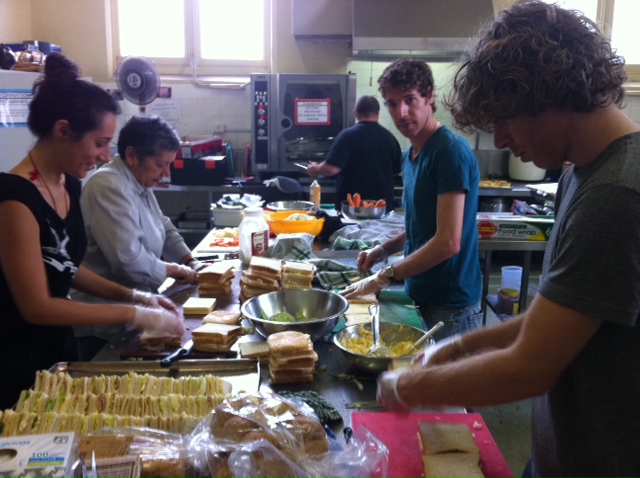 No one understands our inner-relationship with the Divine, but the Divine. Sri Shakti Amma (commonly known as Am is both a living Guru (spiritual master) and embodiment of the Divine force that knows us from within, and thus helps us awaken our hearts to our own divinity and true purpose. We feel privileged to come together as part of Beloved Narayani to share the love that touched our hearts. And when we unite, the power of community, devotion and seva (selfless service to humanity) brings joy to our spirits and those in need.
"When you give service to the world you will experience a joy that will stay with you." Sri Sakthi Narayani Amma
The Beloved Narayani Inc. truly values strong governance & transparency. At any request we can will send all our audited financials and annual report directly to you.
OUR COMMITTEE

CHAIR: EDO KAHN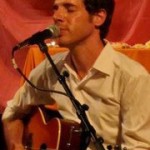 Edo is an acclaimed Australian Kirtan artist and singer-songwriter. His love of seva (humanitarian service), pujas and chanting the divine names has come through the grace and blessings of Sri Sakthi Amma. Edo has spent time over the past 8 years in India studying and traveling with Sakthi Amma.
"Before my first trip to India, my friend played me a recording of Amma's mantra 'Om Namo Narayani' (I Surrender to the Divine). It instantly touched me and has never ceased to reverberate in my soul or on my ipod!…My first trip to Sri Narayani Peedam (Tamil Nadu) shattered my world. I had been practicing yoga and Qi Gong and seeking to understand the big questions like 'Who Am I?'. I was praying to meet a real guide and I knew that it was a rare opportunity to meet a realised Master and Avatar (divine incarnation). I had this sense that I was not coming back the same person but I never could have imagined the depth of grace and divine love that was to unfold (and continues to do so along this road of surrender and deepening discovery of my true nature). When I left Peedam, I asked Amma 'how can I serve?' and Amma said 'just sing it brings joy!' I felt like huge blessings had been given to me for all that I had ever dreamed of doing. When I got back from India I borrowed a friend's harmonium and through kirtan/bhajans (devotional chants) found a profound way to continue opening my heart to divine love. Since then I have had such blessed experiences in the physical presence of Amma, absorbing Amma's teachings and unconditional love. I have since toured the world playing at Yoga retreats, festivals, temples, orphanages and schools. Sharing the joy of chanting and devotion."
Australian born, Edo spent his childhood growing up in Israel until returning to Australia in 1988 at age 10. Edo is an award-winning songwriter (APRA song of the year 2009) and his songs feature regularly in films, TV and on radio (with his bands Kahn Brothers and Gelbison). Over the past 10 years Edo has been touring the world playing music and working as a music therapist, running workshops for people with special needs in which the healing power of chanting and meditation is a central component. Edo currently tours with his wife, Jo Mall in Australia, India and Bali.
TREASURER: DANIEL RAWSON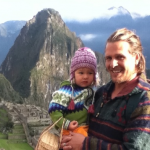 Daniel Rawson's love of spirituality began with Zen and Vipassana meditation. In 2004, whilst studying writing and music in the Byron region, he had a calling to visit India. He had heard of the importance of having a spiritual teacher and was curious. On meeting Amma and attending Amma's pujas a deep love and connection was instantly formed that exceeded any of his expectations. On the fifth day after meeting Amma he had the desire to ask Amma if Amma would be his teacher. Amma replied, 'It will be everything!'
Since then he has been visiting Peedam for 3 months a year to be in Amma's presence, and it has been everything and more. Besides bestowing sweet wisdom, love and peace, Amma enlightened Daniel to the path of karma yoga or seva, as a way to experience true joy, bliss and purify his karma. He feels very blessed to be playing a role on the board, as he now understands that when like-minded souls come together to serve the Divine the group energy ignites one another, and causes even greater transformation.
He currently lives in Lennox Head, is a family man to one blessed child, has a fervent Bakthi love for kirtan and puja. He is currently working as a yoga teacher and writer
SECRETARY:  CHRISTOS DORJE WALKER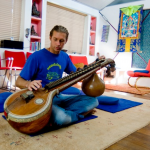 I grew up on the beaches of the Gold Coast. Surfing and the ocean have always been a passion for me as well as eastern philosophy, meditation and Yoga. I can remember the first time I went to India, I was only 8 years old. My Father and I were in transit, travelling back to Australia from the UK. This image of India never left my mind growing up and intrigued me deeply. Even to this day I still have the small wooden elephants that we bought on that stop over in Delhi back in December 1979. I have been travelling to India regularly all my adult life and finding it a source of inspiration and nourishment. At one point in my early 20's I lived for a time in northern India studying Buddhism and later studied as a Buddhist monk under a Tibetan Lama in the UK. I concluded my Buddhist studies after 5 years and went back to Australia where I studied Somatic Psychotherapy. I live and work as a Psychotherapist using mindfulness based meditation as a therapeutic tool and also take people on retreats to countries like India and Bhutan.
In December 2004 I returned once again to visit India as I wanted to visit a young Indian Guru that I knew very little about but had heard great things from a friend of mine Ben Lee. This Guru turned out to be Sri Sakthi Narayani Amma a great Avatar and divinely realised Being. Since then Amma has become the most important spiritual influence in my life. I have returned to see Amma regularly ever since 2004 perhaps more than 30 individual trips and this has always proven to be an ongoing profound source of healing and revelation for me.
I feel that perhaps it may serve to share a personal story of my first meeting with Narayani Amma. When I was a monk I kept having reoccurring dreams of an Indian Guru holding up his right hand in the gesture of blessing that would appear in front of me. Never speaking but a very intense and blissful energy would be coming from the Guru in the dream. These dreams continued for many, many years but I never knew who this person was. I felt strongly that one day I would meet this Guru and visit the places I would see in my dreams. When I travelled to Narayani Peedam to meet Amma for the first time I realised that this was the person I had been dreaming about for so many years. When I stood in line to receive holy water and blessings from Amma the first time Amma asked my name and then said " You are here because Amma has brought you here, you are Blessed" It was in this moment I felt very clearly Amma was confirming the feeling I had that this is the place in my dreams and this is the Guru from my dreams. There are many Guru's in this world with many paths and many teachings. I am grateful to have found a Teacher, Guru and Divine Guide that embodies the loving presence of the Divine Mother offering a source Wisdom, Compassion and Power in the form of Narayani: Saraswathi, Lakshmi and Durga. I am currently on the board of the Beloved Narayani Foundation and am responsible for events. I have had the good fortune to film Amma performing Rituals called Puja's and also film the spiritual domain Sri Puram that Amma has created. It is my hope a few times a year to share these images with like minded people. Om Namo Narayani.
DIRECTOR: NADAV KAHN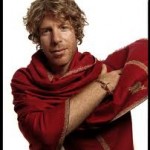 Israeli Born Musician living in Australia for over 20 years. First met Amma in 2005 and continues to visit Amma regularly.
DIRECTOR: MILLIE JOSEPH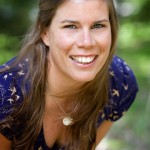 Millie met Sri Narayani Amma through Christos (Dorje) Walker in 2006! An immediate connection through her Third eye (intuition) after a long search since opening up and studying metaphysics took her for her first visit to Peedam with Christos. Being the only two westerners there at the time (can you believe it?!) it was incredibly healing and upon meeting Amma like being reunited with GOD through service and devotion!
After another visit the following year and many Om Namo Narayani's later, Millie is now a director of the Beloved Narayani Foundation and aims to serve in the best way possible. To Millie being with Amma is a stirring in the heart and soul that is like nothing else in this world and for that she is forever grateful!
Millie is also the founder of Power Healing, a natural healing centre run out of Power Living in Manly, Sydney NSW. Here she runs her own business in wellness including Naturopathy (nutrition and counselling), Massage, Reiki and Yoga.
In her spare time Millie enjoys swimming so you might spot her bobbing up and down along any ocean shore, pool or teaching private swimming lessons. Millie is also passionate about helping those with Mood Disorders and does work for The Black Dog Institute – helping healing depression and anxiety.
DIRECTOR: Nicole Kinnane