Please note – Due to Covid, for the time being the Government of India
has closed the borders to all visitors on tourist visitors.
Getting there
"The ultimate goal of human life is service to others. Only the human birth has this opportunity. This is knowledge and wisdom." Sri Sakthi Amma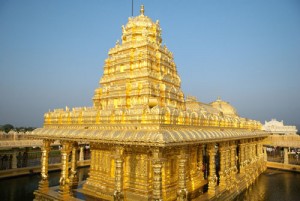 Fly – The nearest airport is Chennai International on the south-east coast of India.
Taxi transfers from the airport can be arranged in advance by contacting
The Taxi drive from Chennai to Malaikodi takes approximately 2.5 hours and costs 3000 Indian rupees, aprroximately seventy five Australian dollars. Click here to get the latest exchange rate
Rail or Bus – A cheaper option is the take the train or bus to Katpadi Railway Station in Vellore. From there you can connect with a bus or auto rickshaw to complete the 15 minute journey to Peedam in nearby Malaikodi.
Accommodation
The Peedam guest-house, Kamala Nivas, offers 52 rooms with A/C, ensuite bathrooms, filtered water and three delicious vegetarian meals a day. Internet and phone service is available. Please bring your own towels and toiletries.
Standard Room (Small) Single 1,800 Double 1800/-Indian Rupees per night
Deluxe Room (Large) 2,500 Triple 2800/Indian Rupees per night
Also, the new guest house has a series of units for a longer stay and budget options,
A & B block (with A/C) 1100 Inrs per night, food not included (200 Inrs extra for three meals)
All the above rates may vary (current as of 2021)  three meals a day –> Breakfast, Lunch and Dinner.
Volunteer Holiday
There are many opportunities to volunteer at the Narayani Peedam. Depending on your skills here are some of the things you could do: work in the Hospital; teach English at the School; care for toddlers at the Nursery; plant trees with the Green Shakthi Program; look after animals at the Cow and Dog Shelters; offer food to people, cleaning and decorating in the Temples; music programs, recycling, care for the plants and many more wonderful activities. The volunteering is all planned once you arrived and cannot be pre-booked.
For inquiries further about getting to or staying at Peedam, please contact us at info@belovednarayani.org
Sri Sakthi Amma – Sripuram and Sri Narayani Peedam. from SriSakthiNarayaniAmma on Vimeo.