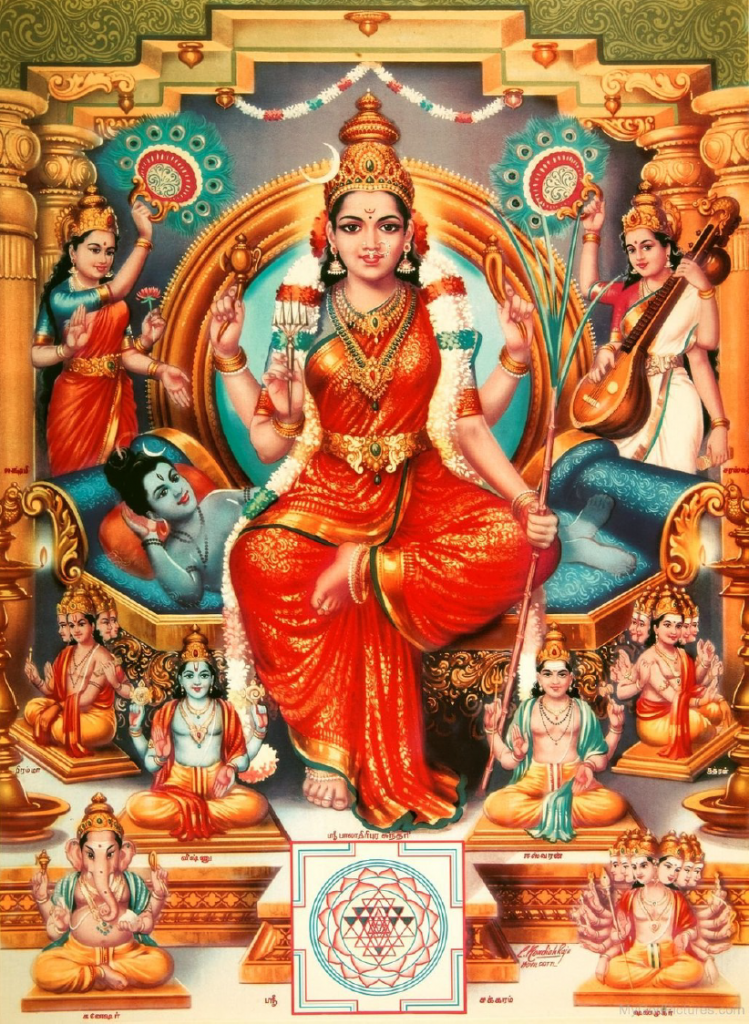 'Sahasranamam' means 1000 names. This Yagam will be performed for 1000 days, with each day dedicated to one of the 1000 names of the Devi from the Lalitha Sahasranamam. This means the Yagam will culminate in 2024! This grand manor of Yagam has never been performed before. Beloved Sri Sakthi AMMA has recently completed the 108-day Bhadrakali Moola Mantra Maha Yagam and it is from the blessings generated through this Yagam, that the Grand Sri Lalitha Sahasranamam Yagam can now be performed.
The Lalitha Sahasranamam is the sacred text from the Brahmanda Purana. It describes 1000 names of the Devi. Each of these names is not a separate Divine, but rather a characteristic or Divine quality or attribute of the Goddess. Stay tuned for exact timing and dates.


With Sri Sakthi AMMA's blessing, 6 priests daily will perform this grand Yagam. Each day there will be offerings of milk, rice, dry coconut, ghee, and a silk sari. The Kalasam theertham, energized with the specific mantra of the day, will then be offered in the abhishekam to Sri Lakshmi Narayani in the Sripuram Golden temple the following morning.