Beloved Narayani Australia Inc. supports projects within Australia and India.
Within Australia
We hold regular Sri Sakthi Amma Puja's (Divine ritual offerings) in Sydney and Byron Bay and other regular seva (service) activities, like feeding the homeless, blood donations, kirtans, free healings and more Divine events. To be notified of an event near you, please sing up to our newsletter found on the right side of this page.
Within India
Sri Sakthi Amma – Sripuram and Sri Narayani Peedam. from SriSakthiNarayaniAmma on Vimeo.
Beloved Narayani Australia Inc. supports the ongoing efforts of Sri Narayani Peedam. Click here to find out more about Sri Sakthi Amma's vast number of humanitarian and charitable projects within India. India doesn't have a welfare system and seeing our dollar goes further in India, we have a great opportunity to give to those in need. Below are some details of the projects we support. To donate click here.
GREEN SAKTHI
At Sri Narayani Peedam there are many environmental projects. In August 2012,
Sri Sakthi Amma inaugurated these projects under one name : GREEN SAKTHI.
To mark the launch of GREEN SAKTHI former Indian President Abdul Kalam and Sri Sakthi Amma donated 600 000 fruit bearing saplings to over 2000 local villages. These trees will provide clean air, shade and homes for animals as well as provide fruit, an economic benefit to the villagers.
GREEN SAKTHI now includes : Afforestation (SAAP), Local Tree-Planting, Green Belt Area (SAGAR), Tree- Nursery, Tree donations to local organisations, Green Sakthi Club (environment-awareness programs in local schools), EXNORA (our award-winning zero waste management program), Bio-Gas plant, Water Sewerage Treatment Plant, Volunteers Program and soon-to-be- launched: a Monthly Newsletter.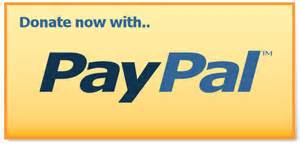 GIFT OF LIFE
A Gift of Life is a Gift of Joy! This project offers you the opportunity to save the life of a child.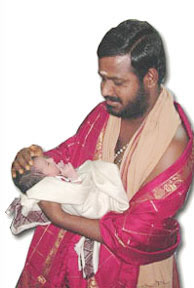 In a country where universal health care is not provided by the government, and millions of people are living below the poverty line, the Gift of Life project offers children born with congenital heart disease. These are rare heart diseases resulting from an abnormality in the heart that is present at birth: such as valves and vessels not being properly formed or holes between the chambers of the heart being present.
Close to 200,000 babies are born with congenital heart disease in India every year and it is believed the majority of these children do not survive.
Thanks to the efforts of foundations established by Amma in North America, the goal of raising one million dollars to complete the surgeries is now been reached and now more than 350 have children have received open heart surgery per year. The Indian government, has recognized this a great project and now are also supporting this.
Each of these surgeries is life saving, with every procedure costing approximately AU$3000.
Each and every donation counts toward making a difference for critically ill infants.
Sharing in this blessing is your gift to the world and the success of this program is counting on all of us.